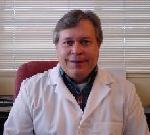 I'm Dr. Glenn Eichenauer, L'AP, OMD... Sign up to get my FREE Monthly Acupuncture And Oriental Medicine

Click on the newsletter button to sign up. I'll send you the latest health news, recipes and tips. I respect your privacy! I won't give or sell your email address to anyone.
---
Here Is A Testimonial I'll Never Forget!:
"I don't care what is wrong with you...see Dr. Eichenauer. He can help you with anything. He helped me with every problem I ever presented him with.
I even had major surgery for a complete bowel obstruction and he got me back to work months faster than the hospital MDs told me was possible.
His herbal formulas worked wonders for me that time as they always do.
When I called him and told him my symptoms that night, Dr. Eichenauer was the one who told me to go straight to the emergency room right away that night when my bowel was obstructed."
J.R. Sarasota, FL
---
If you would like to read more about what my patients have to say about my healing abilities, please click the link below.
Read More Testimonials